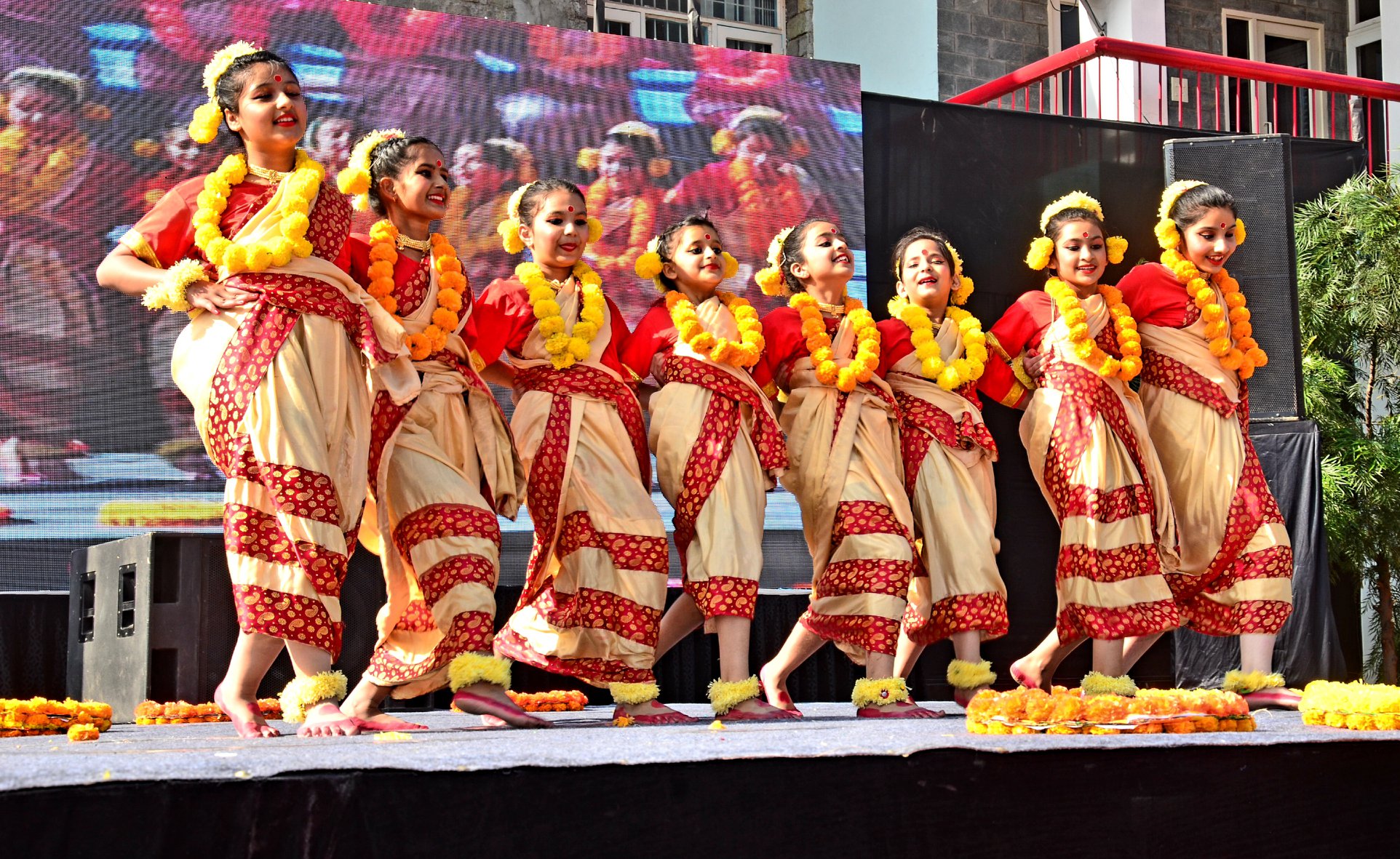 Annual Festival 'Dharohar, 2019
Annual Festival 'Dharohar, 2019' Celebrated in Doon Valley Public School
On 1st December 2019 Doon Valley Public School organized a grand Annual Fete, Dharohar, with much pomp and fervour. The mega event commenced with the ribbon cutting by SDM Nalagarh, Mr. Prashant Deshta in the presence of Chairman of the School, Mr. Rajeev Sharma, Secretary, Ms. Anoop Sharma and Principal Ms. Devendera Mahal.
The day started with a prayer and dances on the tunes of some exhilarating folk songs which energised everyone present there.
Theme of the programme was Unity in Diversity where all the four directions, North, East, West and South were depicted in the form of various tableau. It was an excellent work showed by the teachers and students who came together and worked tirelessly to put up the models of Kaziranga Park, temples like Jagan Nath etc. The teachers and students had put up various colourful and fun stalls. There were handicraft stalls and the items prepared by the students and teachers were appreciated by all. Game corners were filled with joy where both the parents and students enjoyed with utmost excitement. Other than this, food stalls with different delicacies were adding flavour to the whole programme. To capture all the fun and frolic both the parents and the children clicked pictures at the selfie corner.
Overall the entire event was a euphoric and jubilant celebration of creative and competitive spirits and thus living up to its name, being the most exuberant celebration of the year, which made the children and parents relish the day in high spirits and elation. It was a day to remember and cherished by everyone. Chairman of the School Mr. Rajeev Sharma and Principal Ms. Devendera Mahal extolled the virtues of students and teachers.