Sport is indeed a preserver of health. We at Doon Valley understand this and hence prioritize sports. DVPS is a launch pad for students who are passionate about sports. We also play the crucial role in encouraging the students to take active participation and help them avail the benefits of a life with sports. 
Intensive coaching is given by trained coaches for yoga, football, cricket, volleyball and basketball not only during school hours but also during mornings and evenings wherein students are given intensive practice of the game in their respective arenas.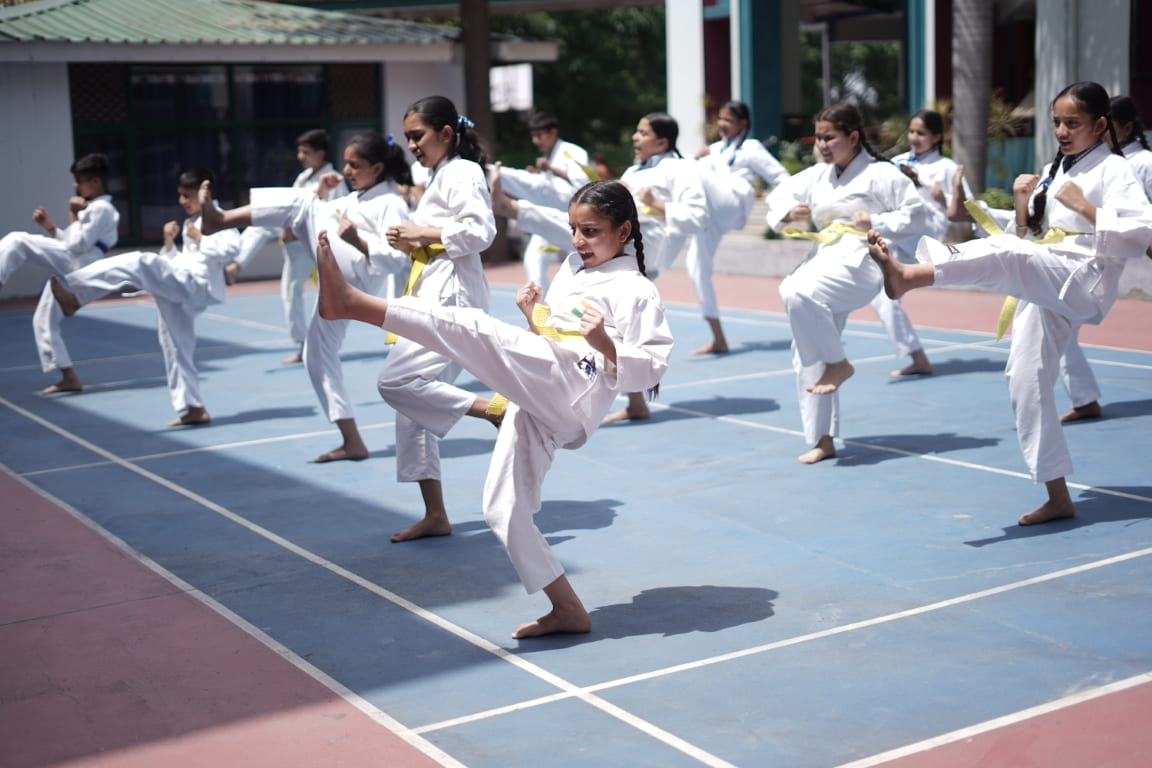 DVFA (Doon Valley Football Academy) is working full fledged in collaboration with HPFA. It is created with the vision of creating young footballers of the school and providing them with opportunities, exposure, and a platform to showcase their skills and get recognized on a national and international stage. Doon Valley Football Academy is also dedicated to its mission of developing football at the grassroots level in the region in order to promote local talent.
DVPS also has Cricket Academy which functions in collaboration with HPCA. We have a school cricket ground with a well laid pitch. In addition, we have full facilities for net practice in the game where students practice minute skills in the game under the watchful eyes of the coaches. 
Annual sports meet for Junior and Senior Wings are conducted where students participate in various categories of Sprint, Hurdle, Relay Race, Shot put, Long jump, High jump and show their talent.